Writer and Producer Garrett Batty
discussing the film. - KSL.com
View new article on movie:
The Saratov Approach (2014) Trailer
Release Date: 2014
March 18th, 1998- two Mormon missionaries, Andrew Propst and Travis Tuttle, headed out to an appointment with a man they had met just a few days before for the first time. He said he was interested in their church and invited them over for a lesson. They knocked on the door and a man opened the door, seconds later their lives would change forever.
"I had no hope of ever walking out of there alive," Propst said. He was hit in the head with a metal baton multiple times, handcuffed and tied up. His eyes and mouth were taped so he couldn't see much of what was going on or communicate with his companion.
"It was a big swing of emotion going from, 'hey, we have this big appointment' to 'oh my gosh, who is hitting me on the back of the head right now?'" he said, recalling that at the time he could feel his heart pounding and his head was sweating profusely.
"I still had a lot to do in my life." - Deseret News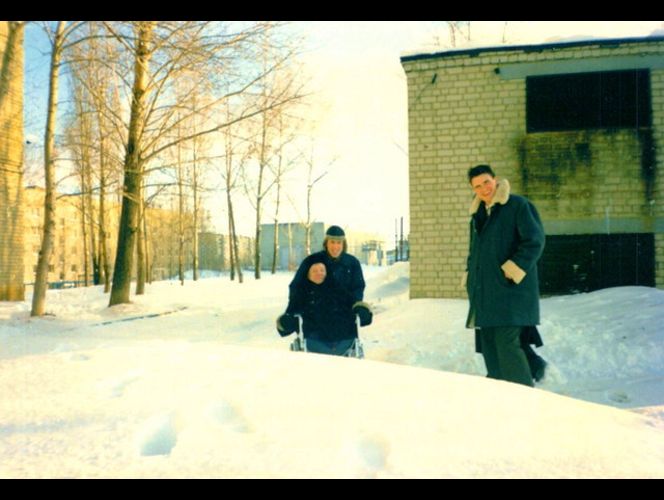 Photos taken in Russia from LDS missionaries
Andrew Propst and Travis Tuttle (handout, Deseret News)
The film will follow the kidnapping of these two elders. They were serving in the Samara, Russia mission at the time. Their kidnappers demanded $300,000 from the church in a note they left on a church member's doorstep, and one of their kidnappers was a former church member.
They eventually made it to safety and now are ready to bring their story to the big screen. Follow the link at the end for the story on Deseretnews.com.
For some reason the producer, and the elders are bald?
source:
DeseretNews.com
,
KSL.com